Short course
Local Anaesthesia: A Refresher for Dental Practitioners
Overview
Local Anaesthesia: A Refresher for Dental Practitioners
This course aims to refresh and update your previous knowledge on the use of local anaesthesia. It is designed for dental practitioners who have foundation knowledge and skills in administering local anaesthesia in the dental environment.
This course It is not suitable to expand the scope of practice of clinicians who have not previously trained in local anaesthesia.
Local anaesthetics are the most commonly used drugs in dentistry. They are used in the prevention and management of pain during dental procedures. The anaesthetic agent used and the technique employed can have a significant impact on the comfort of the patient during clinical procedures.
Program Delivery – Online Blended Learning and Hands-on Pre-clinical session
Online web lectures via Learning Management System, Canvas.
A short MCQ (multiple choice questions) to cement your knowledge on the lecture topics. An additional one
hour of Scientific CPD is awarded.
Online Live Q&A Session for follow up questions and interaction with the presenters.
Hands-on Pre-clinical lab session – this session is only available to participants who have first completed the online blended learning lectures, MCQ and Live Q&A session
Clinic session: includes preparing and administering infiltration and inferior alveolar nerve block injections. Please note: course participants will practice injection techniques on each other during this session.
Major Topics
Anatomy and neurophysiology
Mechanism of action of local anaesthetic and vasoconstrictors
Commonly used local anesthetic agents and calculating doses
Armamentarium
Injection techniques
Considerations and contraindications in administering local anaesthesia
Management of complications
Learning Objectives
At the conclusion of the program participants should be able to:
Understand the pharmacology and mechanism of action of different local anesthetic agents
Select appropriate local anaesthetic agent, dependent upon patient's medical history
Administer maxillary and mandibular injections
Manage local anaesthesia-related medical emergencies
For enquiries, contact: mds-cpd@unimelb.edu.au
This course is proudly sponsored by:

Course Presenters
Check out a full profile on the presenters.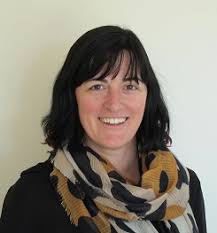 Dr Clare McNally
Dr Aovana Timmerman
Dr Lara DeAngelis
Miss Bree Jones