Short course
Restoration of Endodontically Treated Teeth
Overview
This course aims to guide practitioners through the clinical decisions to restore endodontically-treated teeth using contemporary materials and using either an analogue or a digital workflow. This will have a direct impact on your clinical success and survival rates. Endodontic therapy is carried out regularly in everyday dentistry, but a satisfactory restoration after the completion of the root canal treatment is not only mandatory, but also critical to the overall success of the treatment. A pulpless tooth requires a restoration that conserves and protects the remaining tooth structure. Although there are a variety of materials and techniques described for restoring pulpless teeth, the prognosis of these teeth relies mainly on the understanding of biomechanical principles.
The course is structured in two parts, a series of online lectures covering post material selection, pattern-resin post preparation, partial posterior indirect restorations of different materials and designs as well as adequate cementation techniques. The online lectures will be structured in modules, each with an assessment at the end.
Part two consists of a full day face-to-face hands-on pre-clinical component to apply all the principles learnt online. Participants pre-clinical work will be assessed by the presenters and direct feedback provided.
Participants can choose to do either (1) the online modules on their own or (2) both the online modules and the hands-on session. Please note the hands-on session cannot be completed on its own.
Program Delivery – Online Blended Learning and Hands-on Pre-clinical session
Online web lectures via Learning Management System, Canvas.
A short assessment after each online module to cement your knowledge on the lecture topics.
Online Live Q&A Session for follow up questions and interaction with the presenters.
Hands-on Pre-clinical lab session.
Major Topics
Post or no-post
Pattern-resin post construction for casting post-cores
Partial posterior indirect restorations of different materials and designs
Cementation of Glass ceramic partial posterior indirect restorations
Learning Objectives:
At the conclusion of the program participants should be able to:
Distinguish the need for posts in different clinical scenarios
Record post space with pattern resin for cast post and cores
Prepare partial posterior indirect restorations and endo crowns using different materials
Appropriately select materials and cementation techniques for partial posterior indirect restorations.
Follow all the steps required to successfully bond a glass ceramic restoration
For enquiries, contact: mds-cpd@unimelb.edu.au
This course is proudly sponsored by: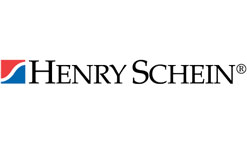 Course Presenters
Check out a full profile on the presenters.
Dr Hossam Elhaddad
Dr Carolina Perez Rodriguez